Mobile gambling has become increasingly popular over the last few years with more players than ever before choosing to play online. Today, there are thousands of online casinos offering mobile gaming, and everything from casino table games, to slots are available.
To begin playing, you simply need to have WIFI or cellular data (3G/4G) enabled, and an Internet browser. Because almost all games are developed in HTML5, you don't need to download any software or applications (although some online casinos do give you the option to download dedicated apps), and playing is simple, easy, and fast!
In this guide, we're going to take a detailed look at how to play at a mobile casino. We'll cover the types of device you can play from, alongside the benefits mobile gambling holds over regular, desktop play.
We're going to begin by taking a closer look at what mobile gambling actually entails, so without further ado, let's get started.
What Is Mobile Gambling?
As technology has evolved, software providers and casinos have been able to continually upgrade the end-user experience, and one of the main ways in which this has been achieved is by offering players the ability to enjoy casino games and slots from their mobile devices.
When mobile gambling first emerged, the number of games was limited; today, however, almost all games are mobile-optimized, and this is thanks to HTML5 technology which eradicates the need for flash to be installed.
HTML5 works in a similar way to YouTube. Almost all phones and tablets can play YouTube videos without any issues, and this is – like casino games – due to the fact flash is not required.
The game will then open up within the browser window, and from there it's just like playing on a computer or laptop. While some of the graphics may appear different, the game's play in a near-identical fashion, although certain functions like autoplay may be emitted from the mobile version.
Device Compatibility
Now, one of the biggest questions players have when enquiring about playing at a mobile casino is whether they'll be able to play from their specific device.
A few years ago, this was a much harder question to answer as HTML5 technology was still in its early days, and not all devices were capable of running games. Today however, virtually all types of device, from iPhones, iPads, Android tablets and even Blackberry phones can run and render casino games just fine. Below we are going to take a look at some of the most common devices that can be used to play at a mobile casino online.
iOS/iPhone
iOS, Apple's software platform that powers iPads, iPhones, and iPods is one of the most popular mobile device types on the planet.
One of the biggest benefits about playing from an iOS device is that many casinos have developed downloadable apps specifically for iOS players. Now, when we say apps, we mean the type of app that you download from the App Store – think YouTube, Facebook, and Snapchat.
While not all casinos offer an app, most of the major brands do, and the main benefit of using one is that it automatically remembers your password and username, so you do not have to enter it every time you want to log on and play.
If the casino you'd like to play at doesn't offer a mobile app, then it's not an issue – you can use the Safari browser built-in to iOS or download an additional browser such as Chrome or Firefox, to play the majority of games.
This is where the benefits of HTML5 technology really shine through – you don't need to download any software or install updates, patches, or anything like that – and it really is as simple as heading to the casino's website through your iPad or iPhone's Internet browser to get started.
Android
Android is actually a more popular brand than iOS products, but this is largely due to the fact that Android itself is a platform rather than a specific device. For example, Samsung, HTC, and many other device manufacturers all base their phones on the Android platform – so while there are technically more Android users than iOS users, iOS does remain the more popular choice.
This has presented a unique challenge for the casinos, and while many do offer downloadable apps for those using Android devices, unfortunately a decision by Google – creators of the Play Store, the Android equivalent of iOS's App Store – decided not to allow real money gambling apps a couple of years back.
Their stance on this ban is hazy, however, and continues to change – and at the time of writing it appears that a few casinos do indeed have apps available to download in Google's Play Store.
In the event that it's not possible to download an app through the Android Play Store, casinos do still offer an app, but you'll be downloading it direct from the casino's website, rather than through the Play Store.
So, with the techy stuff out the way, Android users – like iOS users – have access to a fantastic mobile gambling experience, and while downloading casino-specific apps may be a little more time-consuming on an Android device, it's worth pointing out that just like iOS, playing through a mobile browser remains identical, and just as easy.
Other Devices
Android and iOS devices are by far the most common brands of mobile device that caters to those wanting a mobile gambling experience, and this means you're unlikely to find too many mobile apps available for other brands.
However, certain devices like Windows phones and tablets, BlackBerry phones and tablets, and Amazon devices, are beginning to become more popular, and online casinos are embracing this change by configuring their apps to work for them, too.
If you own one of the devices mentioned above however, be wary that you'll probably struggle to find an app to download as of now. It will likely be a year or two before we start seeing casinos going more 'mainstream' with their apps – so you'll most likely be restricted to playing through your Internet browser.
How We Rate and Review Mobile Sites
One of the things you will probably have noticed on this site, is that we provide comprehensive reviews of many of the most popular mobile casinos around today, and many players wonder exactly what it is that we look for when determining whether a mobile casino online is worth recommending or not.
In this section, we're going to show you a few of the things that we take into account when ranking casinos – and this will give you an idea of why the casinos listed on our site are indeed shown.

Speed:
While the speed at which the mobile casino loads depends on a few factors (like the type of connection you're using to access the site), there exist a number of methods to test the overall site speed. We use special ping technology to see how fast casinos return page requests. In simplified terms, this means that we look at how quickly casino pages and games load –this is and will continue to remain one of the most important factors when ranking a mobile casino.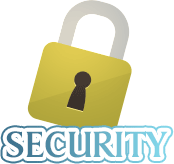 Security:
Almost every reputable casino on the planet uses encryption technology to ensure your personal and sensitive details are kept safe at all times. Some casinos, however, don't carry over these levels of security to their mobile app/website, and that's why we always look to see whether a mobile website has a valid SSL certificate, and adequate security protocols in place. If it doesn't, it doesn't make the cut. It's as simple as that.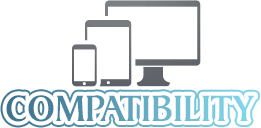 Compatibility:
A casino could have the best-looking mobile casino in the world, but if it only works for one type of device, then in the grand scheme of things it's fairly useless to the majority of players. That's why we take great care to ensure that the mobile casinos we list offer their games to users on a variety of device types, so any mobile casino you find on our site will almost certainly work on your device.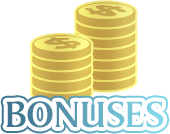 Bonuses:
With almost all players enticed into joining an online casino by the bonuses offered, we thought it appropriate to cover the mobile-specific bonuses – this means that only mobile players are eligible to claim certain types of bonuses. We look closely at the mobile-specific bonuses offered to ensure that we are only ever recommending casinos that offer generous and lucrative bonuses.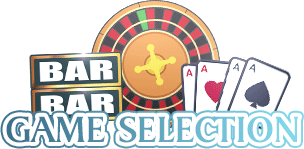 Game selection:
Again, much like the compatibility section we just went into, it's all well and good having a great-looking mobile casino, but if there are only a few games available, then for most players, it'll be a disappointing playing experience. For this reason, we look closely at a few factors regarding game selection, including the types of games available – i.e. table games, slots, instant wins etc – and we also look at the different software providers on offer, to ensure that we don't recommend sites that only offer a boring, and common selection of games from one or two software providers.
Now, that's only a few of the criteria we look at when reviewing a mobile casino – and when you read one of our in-depth reviews, you'll see just how much time goes into reviewing each and every casino listed on our site.
What Makes a Top-Notch Mobile Casino
Looking at the factors listed above, you probably already have a good idea of what makes a mobile casino online good, or bad – but there are a few more things to remember, which can contribute to a better mobile gaming experience.
One of the most important, is the cashier facilities – and while that may sound a little odd, you would be surprised how many casinos make it difficult to cash out your winnings, by hiding – or at least making it hard to access – the withdrawal section through the mobile interface.
A good mobile casino will offer clear and easy to access deposit and withdraw functions – and this is again, something we look at in great depth when reviewing a casino.
Another thing that can be the difference between a good and bad casino, is the support options available to you; for example, most desktop casino websites allow you to access live chat, phone, and email support at the click of a button – but this is not the case for all mobile casinos, and some have hard to access, or even inaccessible support functions. Again, we look at this when reviewing sites.
Overall, a good mobile casino will render well on your device, offer a stellar playing experience, and will cater to your personal and specific needs – so it's worth taking a look at a few of the different casinos we review before settling on the one that suits you best.
Pros and Cons of A Mobile Casino
As with anything in life, playing casino games from your mobile phone or tablet carries both advantages and disadvantages, and we're going to look at some of the main factors below:
Advantages: The biggest advantage of playing from your mobile device is arguably the fact you can play anywhere and anytime you want. Whether it's on your way to work, when you're on the train, or just in bed – being able to play from your mobile devices means you don't have to lug yourself to a computer or laptop, and it offers you a level of freedom you simply don't get from desktop play.
Disadvantages: There are two main disadvantages of playing online from a mobile device, and the first is the connection/data cost issue. If you're playing at home on a Wi-Fi connection, you will very rarely experience any problems – and as long as your Internet plan allows for large amounts of bandwidth, you'll have no issues with loading the games, or finding an unexpected bill at the end of the month. Be wary, however, as playing on a 3G/4G connection can incur costs if you go over your data plan, so just be careful about what your data allowance is and check it regularly.
The second disadvantage, is that the game selection on mobile casinos is smaller than were you playing from a computer or laptop. The reason for this, is that not all software providers have yet ported their games over to HTML5, and while this is changing daily, with more providers adapting the games for mobile players – it is something to bear in mind, as you might not always find your preferred game available to play on your mobile.
How to Play at a Mobile Casino
It's incredibly easy to begin playing your favourite casino games from your mobile device, and we cover some of the basics within this article – below, we're going to share a step-by-step approach you can follow to begin playing.
1. Choose your casino – the first thing you need to do is find the casino that appeals best to you. Once you've chosen one, head to the casino website, or download their app, if available.
2. Create an account – once you've chosen a casino, simply create your account as you would from a desktop PC or laptop – or, if you're an existing member, simply log in.
3. Make a deposit – head to the cashier section, and deposit the amount of funds you want to play with – if you find this to be challenging from your mobile device, or simply prefer to do it from your PC or laptop, you can do just that – your account remains the same between mobile and desktop play, so you can deposit funds on one, and play on the other it.
4. Begin playing – once you've funded your account, simply choose the game you wish to play, tilt your device into landscape mode for a better playing experience, and cross your fingers in the hope of a big win!
Frequently Asked Questions
Below, we're going to take a look at some of the more commonly asked questions players have about mobile gambling – remember, if you have any questions relating to a specific casino, you can simply use the support function, and the casino team will be more than happy to help you out.
What types of game can I play on mobile?
Virtually all game types are available to enjoy from your mobile device, and everything from video slots, to casino games, instant win games, and even live dealer games are accessible to you.
Does demo play exist on mobile?
Yes, absolutely. Most casino licensing jurisdictions require that casinos offer players the ability to try out games and free play mode, and the fact that you're playing from a mobile device does not alter this in any way shape or form.
How do I find information about mobile casino bonuses?
Most casinos feature a mobile-specific page, where they provide information on how to use their mobile website, alongside exclusive promotions.
Is mobile gambling safe?
As long as the casino you choose to play at is reputable and legitimate, then playing from your mobile device is no different, security -wise, then playing from your desktop. In fact, often times mobile gambling is even safer than when playing from a desktop device, due to the secure nature of mobile technology.
Do I need a new account?
No; if you're playing at a new mobile casino, then of course you will need to create a new account – but if you already have a preferred online casino, then you can simply log in on the mobile version of their site with your existing account details, and you'll find all your funds and favourite games right there available to play.
I'm from the USA – can I play on mobile?
It depends; if you want to play on a mobile casino from the USA, you'll need to check whether the casino offers a mobile variation of their website; if they do, you're good to go!