iGaming developer Aristocrat has launched a new Las Vegas campus where the company's local employees will converge to work on cutting-edge gaming products.
Aristocrat's New Home
Developer of iGaming solutions Aristocrat has opened its new campus worth $45 million in Las Vegas, bolstered by its strong results worldwide. The facility will bring together all 1,100 employees from the area who will converge at the site to work on the company's future projects.
The new facility is based in Summerlin, located in the west quarters of the city with the campus sprawling on 180,000 square metres and two buildings. The buildings bear all the signs of modern designing and architecture with an open-space layout and over 100 Aristocrat games showcased in a special section of the facility.
It's a big day for us here at Aristocrat as we are moving into our new offices located in Summerlin, NV. We are so excited! pic.twitter.com/jpA7bMvFLe

— Aristocrat Gaming (@aristocratslots) December 14, 2018
Aristocrat made sure that the project was erected using environmentally-friendly materials, which reduce the building's CO2 footprint. To secure the comfort of its employees, the company has also decided to introduce a range of amenities and facilities purposed for various leisurely activities.
The campus currently offers a gym, a meditation and game rooms, bike path, an outdoor patio, and a park. Additional products are available at each and every turn throughout each floor.
According to Matt Wilson, Managing Director at Aristocrat for the Americas, the environment played an important role in the creative process in the company. By providing employees with an inspiring work environment, each individual could perform and contribute better to the overall work process, Mr. Wilson opined.
Creating an inspiring environment for employees is critical to our success and to our culture, today and in the future. – Matt Wilson, Aristocrat's Managing Director
Mr. Wilson continued by explaining that building the campus had been an important step for the future development of the company, with Aristocrat striving to provide a home-like, employee-centered environment first.
The design is also intended to lead to further collaboration and innovation between separate departments and co-workers, Mr. Wilson estimated.
With a quick turnout, Aristocrat saw the building completed in a little over a year, with the company now planning to hold the property for a period of 15 years.
Behind the Works of the Share Price
The good results for the Australian game maker had been strong before the announcement of the new campus. According to experts, Aristocrat owns the largest share of slot machines in Macau, in terms of shipped units.
Meanwhile, JP Morgan Securities LLC issued a note in November, outlining the robust profitability of Aristocrat throughout North America. JP Morgan also felt confident that the company's earnings before EBITDA will rise by 17.5% or $627.1 million.
Aristocrat Leisure Ltd has strong recurring revenues and is consistently gaining market share in North American gaming operations. – JP Morgan
However, JP Morgan had miscalculated, because at the end of November, Aristocrat posted 34% increase in its net profit after tax, with the sum total reaching $729.6 million. The period spanned the 12 months leading up to September 30, 2018.
It's in this context that Aristocrat is now pushing with expansion in new markets and consolidating its existing operations by investing in its internal infrastructure.
Summary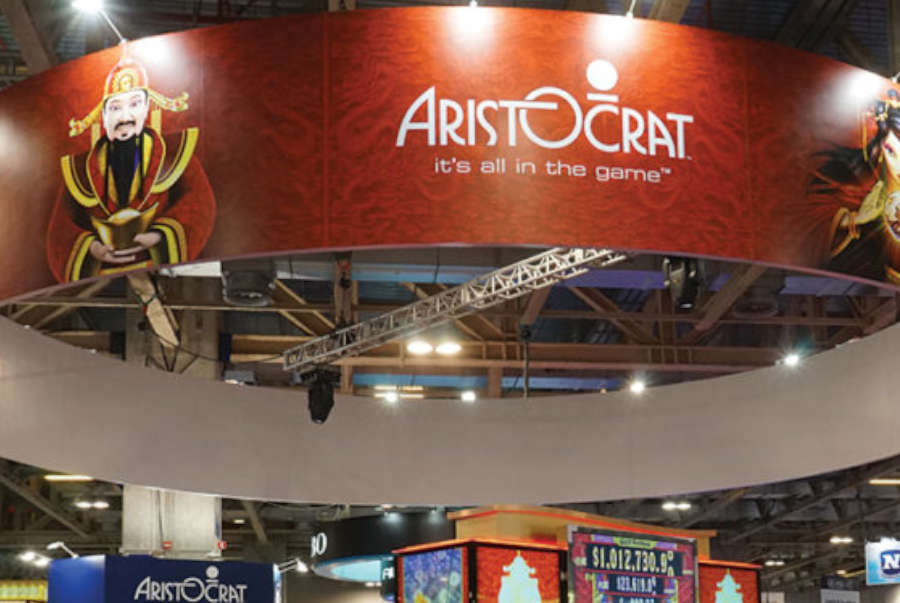 Article Name
Aristocrat Gaming's Las Vegas Campus Opens Doors
Description
Aristocrat has opened its Las Vegas campus which will host 1,100 of the company's local employees in an open-space setting designed to nurture innovation and collaboration.
Author
Publisher Name
Publisher Logo