iGaming regulation in the Netherlands is a tough nut to crack. Until recently, many companies shunned the idea of offering their product in the country, but things have now changed. The Dutch government is preparing a more lenient approach to gambling activities and any brand that's willing to obtain a license may now do it. However, things have been rather stale since September. And now, William Hill must pay a $338,700 fine.
Online Gaming Legalization in the Netherlands
The Netherlands has avoided discussing the legalization of the iGaming sector for a long while. After talks began earlier this year, the Netherlands Gambling Authority (KSA), backed by the government, argued that any operators that wanted to enter the would-be regulated market and which had been providing iGaming products online before, without a proper licensing, could be barred from achieving a legal status in the Netherlands.
This is almost what's happening with William Hill, only the KSA has taken a more lenient approach, demanding instead a stiff penalty ($338,700) instead. According to the regulator, William Hill has been catering to Dutch customers without bothering to obtain a license. Individuals living in the country had been able to play on WilliamHill.com and use two separate mobile applications to access the gambling markets offered by the brand.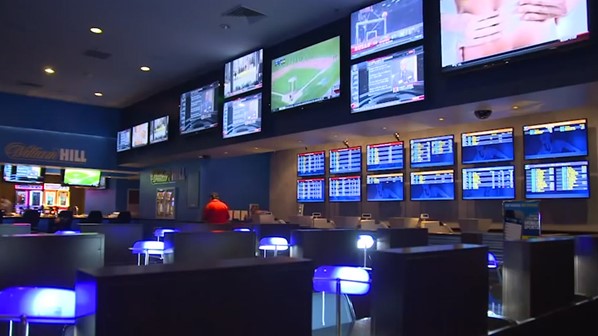 According to the KSA, Dutch customers had been left to enjoy all sorts of casino games as well as participate in poker and sports betting. More specifically, William Hill had translated the interface into Dutch, thus becoming fully-complacent with luring Dutch customers.
William Hill also understood the inherent difficulties for Dutch gamers when it comes to depositing and withdrawing from online iGaming sites, which wasn't prohibited, and thus introduced an alternative payment method, iDEAL, which is one of the most popular payment solutions on the country's market.
However, William Hill are far from simply conceding to the KSA ruling. Instead, the company has known for a few weeks that the regulator is planning to issue a fine, which the British brand is now ready to fight.
Dragging Their Feet
According to KSA Chairman and Exec René Jansen, the watchdog will do anything in its power to guarantee the protection and security of local gamers against unregulated offers.
A player who gambles with an illegal provider does without any protection; there is no supervision so it is impossible to ensure these companies are conducting business fairly, and that is why the KSA acts against illegal providers. -KSA Chairman René Jansen
Mr. Jansen also noted the KSA's ongoing commitment to stave off illegal activities and curb gambling addiction. Meanwhile, William Hill is about to join a number of other companies which have been issued a similar penalty in absentia, including MRG, and a Betsson Group's subsidiary.
The Dutch government has been making a steadfast push into clamping down on "illegal gambling activities" in the country. One notable measure the government has considered was the "bad actor" initiative, which basically wanted to target companies that have offered a product in the past without a license should be fined and even banned.
There has also been a rift between the government's indecision to finalize a regulatory framework and the KSA whose outgoing chairman and vice chairman, Jan Suyver and Henk Kesler respectively, have grumbled against the slow process of delivering a lawful gambling framework, allowing institutions to handle operators.
In September, when the 2016-bill had to be voted on, no effort was made, leading to a state of limbo for the iGaming industry in the Netherlands. As a result, fines continue to trickle in, but operators can't help but ask the question – on what grounds?